JamPuz Frequently Asked Questions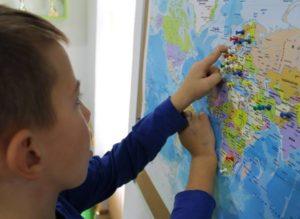 This page aims to answer any questions you may have regarding JamPuz
Q: I have not received our JID code. Where can I get it?



A: You can register via this website (you will need a scout.org userID / profile before being able to signup).

The 2019 JIDs are issued by to those groups that have registered.

The JID codes are sent to the email address on the scout.org ID that was used to register for JOTA-JOTI 2019, this could be a different email address than the one you entered into the database to be displayed on the JOTA-JOTI Directory. 

Has the email with your JID been caught by your email spam filter?

You can also view your JID by logging in to jotajoti.info

 
Q: JOTA-JOTI has started, can I still sign-up?



A: Yes, it would be helpful if you still you registered as a group at www.jotajoti.info Your JID code will be issued by email as soon as your registration is completed.

 
Q: How do I collate the JIDs collected?



A: You will need to print off the bingo; cards and other JamPuz documents and take them to your JOTA-JOTI event.

You may want to enlarge them so that everybody can see the progress you are making during JOTA-JOTI.

You can download/print them from: www.jotajoti.info/jampuz-documents

 
Q: Do I need a JID for each participant?


A: No, JIDs are for the location, not for each individual.

But, if there is only one member taking part in JOTA-JOTI at your location, then that individual can still register as a group.

 
Q: What are the "region codes" in the JID?


A: The first character in the JID indicates the WOSM region. The regions are:
     1      Africa
     2      Arab
     3      Asia-Pacific
     4      Euroasia
     5      Europe
     6      Interamerica

Further information on WOSM regions is on the WOSM website. (If you are part of a WAGGGS Member Organisation then you have been allocated a region code for the equivalent WOSM region.)

Additionally, we are using region 7 for JOTA-JOTI projects, etc.



 
Q: What are the country codes?


A: Characters two and three of the JID indicates the country it was issued for, i.e. where the JOTA-JOTI participants are. We have used the standard two-character country codes recommended by the International Standards Organisation. You can see a full list of the codes here or here.

 
Q: I still have our JID from 2018. Can I use it again this year?


A: No. New JIDs are issued each year.
Q: My JID is wrong


A: The JID codes are allocated automatically from the information provided during the registration / sign up process.

As part of the sign-up/registration process the system asked for both your country and your National Scout Organization (NSO) or National Scout Association (NSA).  The country specified provides the country code (i.e. France = FR) and the name provided for your NSO/NSA provides the WOSM Region (i.e. Scouts et Guides de France is in Europe so region code = 5)

 
Q: I have my JID and I have printed off the documents. How do I collect other JIDs?


A: When you make contact with other JOTA-JOTI participants you ask the other group for their JID and you give them your JID. Both groups then record the JID of the other on the JamPuz documents. You can take part in JamPuz using which ever method(s) you are using to communicate during JOTA-JOTI; there is no special way of swapping JIDs.

Information on how to communicate during JOTA-JOTI, and therefore how to collect JIDs, is available at: www.jotajoti.info/how-to-communicate

Remember, JamPuz is about conversations, not just contacts.
Q: Do I enter JIDs on-line as they are collected?


A: No. At the end of your JOTA-JOTI one person from your location can submit the return for the location. We are not asking you to enter each JID collected, but we do ask how many you collected. 

 

 
Q: Where do I get the JamPuz "bingo" cards etc?


A: These are available as .pdf documents from www.jotajoti.info/jampuz-documents

 

 
Q: I am trying to collect as many JIDs as possible very quickly, but people want to have a conversation rather than just swapping JIDs. Why?


A: JamPuz is not about quickly collecting JIDs. JamPuz is about conversations not just contacts. So please take the time to have a conversation with the person you are swapping JIDs with and not simply ask for their JID and move on.

There are no prizes for completing the JamPuz documents, they are simply an aid to encouraging people to have conversations with a wide range of people during JOTA-JOTI.


Remember, JamPuz is about conversations not contacts.

 
Q: Someone has given me a code but it looks nothing like the format of JIDs. What is going on?


A: Amateur radio operators will all be using a registered Callsign, some may even have a special Callsign for JOTA-JOTI. The Callsigns are not part of JamPuz.

If the amateur radio operator completes our group sign-up process they will be issued with a JamPuz JID code; remember, sign up is available during JOTA-JOTI but we encourage locations to register before the event.

 
Q: I have a question or query not answered above. Who should I contact?


A: If you still have a query, you can email details to jampuz@jotajoti.info

(Please note, however, that we may be slow to respond during the event.)

Updated PKB 15.10.19