Welcome to the participants guide for this year's JOTA-JOTI event. By signing up you are joining millions of participants from around the world who are taking part in the world's largest digital Jamboree.
To start your journey to JOTA-JOTI 2019 check out the interactive campsite programme which highlights how Scouts and Leaders can get involved in JOTA-JOTI from October 18-20.
What do I do during
JOTA-JOTI?
This year's JOTA-JOTI programme is designed to enable Scouts and Leaders to choose their own educational adventure, learn about global issues, and connect with other Scouts from every corner of the world using modern technology.
Participants can sign up individually and as a group for different activities taking place throughout the weekend event. These activities range from inspiring Scout talks to online gaming sessions to amateur radio challenges. Explore all the activities and select the ones you want to join, they will be added to the My Agenda section of your profile.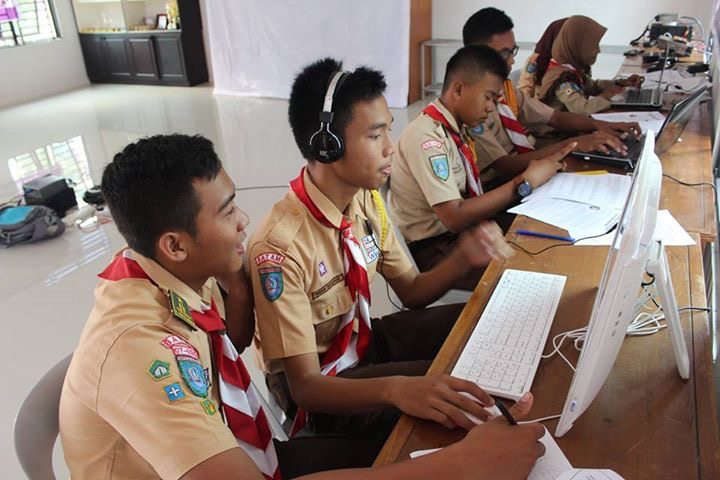 How do I connect to JOTA-JOTI?
To make the most of JOTA-JOTI 2019, find or setup a Scout location with a good connection to the Internet. A good Internet connect can include a desktop computer with a landline or a smartphone with Wi-Fi.
If you are near to a house with Wi-Fi you can also use an affordable home-built "cantenna" or "wokfi" antenna to connect to the Internet at your Scout location.
Some of the other technologies you may want to have available at your Scout location to enhance your JOTA-JOTI experience may include:
A microphone and webcam to talk with other Scouts
A digital camera to take and share photos
A digital scanner to scan pictures and logos of your Scout group
An amateur radio to take part in radio-based activities
You can also make contact with your local Amateur Radio Club to visit or invite them to help with your JOTA-JOTI activity. Members of Amateur Radio Clubs are often keen to involve young people in their hobby.
Finally, tune in to JOTI Radio or JOTI.TV throughout the event to connect with other Scouts and watch programmes.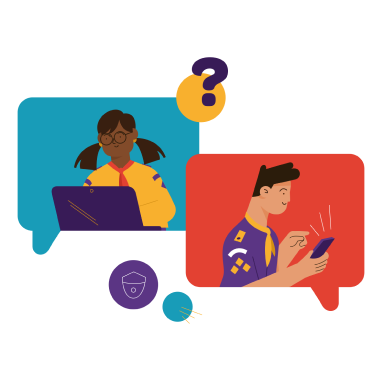 How do I stay safe on the Internet?
To ensure that every participant has a positive and inclusive JOTA-JOTI experience, everyone who registers will receive clear information about how to be safe and how to avoid unsafe situations on the Internet. This information adheres strictly to World Scouting's Safe from Harm policy and protections. You should also ensure that you follow the Safe from Harm or Safeguarding policies of your own National Scout Organization.