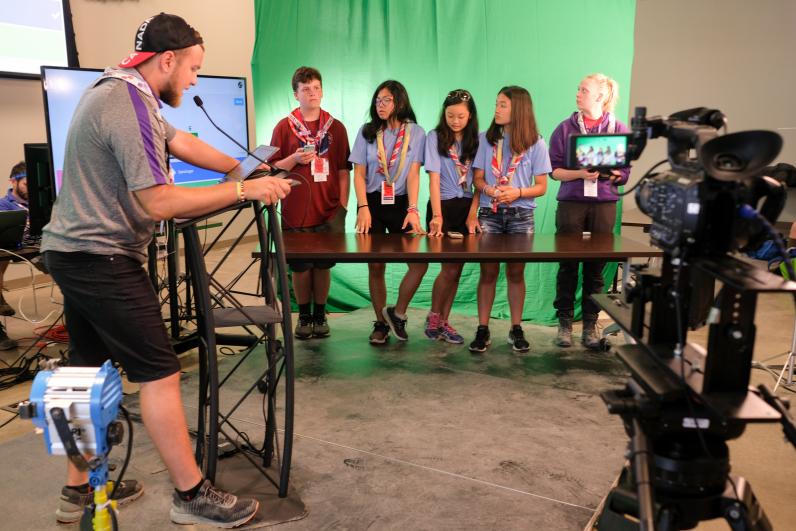 JOTA-JOTI Live, Hosts needed!
You can be the host for this year's JOTA-JOTI Live!
If you love being on camera this is your chance to shine and lead a show watched by thousands of young people! Apply now.
You and a co-host will present the segments of the live show, interview special guests, and give news about JOTA-JOTI.
Requirements:
You are between 18 and 26
You have a good level of spoken English
You have an excellent internet connection
You enjoy speaking in public and being on camera
You are a registered Scout
You are available for the weekend of 16-18 October to lead 3 shows, and rehearsals before JOTA-JOTI
If you meet the above criteria, please submit your application! All you need to do is fill our form and submit a 1-minute video introducing yourself and explaining why you would be a great host for the JOTA-JOTI Live show this year. You must upload your video to Youtube as unlisted.
If you are shortlisted, we will contact you and schedule a quick interview.
The deadline for submissions is September 30, 2020.