JOTA-JOTI Trusted Partners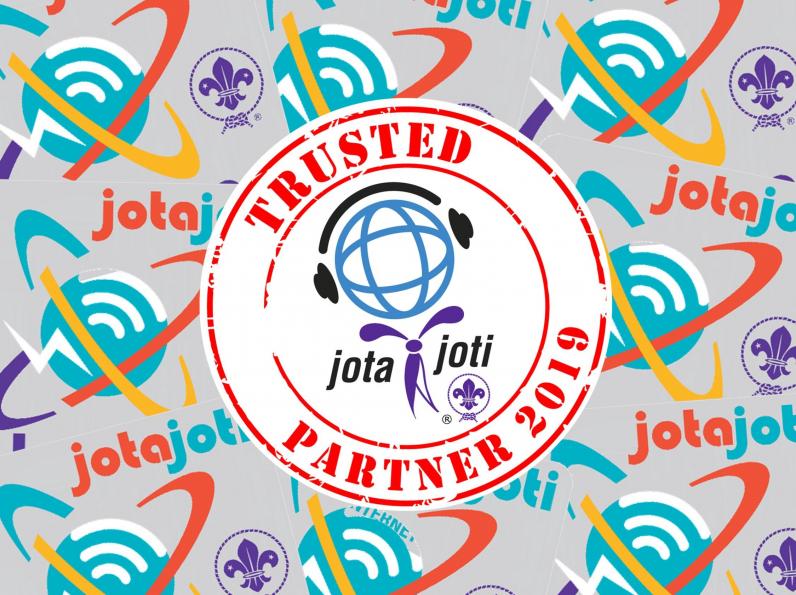 JOTI Radio is the online radio station for JOTA-JOTI.
During JOTA-JOTI the team from JOTI Radio will be broadcasting online. They will be broadcasting a variety of music and chat. 'Tune in' for your soundtrack for JOTA-JOTI. Many JOTA-JOTI locations listen to JOTI Radio throughout their weekend. You can contact them to request a song ask for a shout out.
Make sure you have speakers at your JOTA-JOTI event so that you can listen to the JOTA-JOTI 'soundtrack'.

JOTI.tv will let you see JOTA-JOTI.
During the JOTA-JOTI weekend thousands of Scouts and Guides around the globe will chat on IRC, speak through radio, and maybe even video-call with each other. But the difficult part is that you can't get a good overview of participating groups. This is where JOTI.tv comes in. JOTI.tv gathers together all the webcams being used for JOTA-JOTI all over the world and build them together in one big mosaic. This will give you a look inside JOTA-JOTI.
Our Trusted Partner also operates the JOTI Cafe and the Digital Campfire
| www.joti.tv |

ScoutLink enables you to take part in JOTA-JOTI online.
ScoutLink aims to connect Scouts and Guides from all over the world. The four main ScoutLink services are IRC (text chat), TeamSpeak (voice chat), Discourse (forum) and Minecraft. Although the busiest time of the year for ScoutLink is during JOTA-JOTI, they are online every day of the year. You can chat to Scouts and Guides of all ages worldwide, discover new cultures, learn new languages, and make new friends, as well as finding fresh ideas for camps, scout meetings, and your international programme!
As ScoutLink is available all year, there is no reason to wait until the JOTA-JOTI weekend to find out more and become familiar with the ScoutLink.

Service Kring provide JOTA-JOTI support materials
JOTA-JOTI provide products to support the JOTA-JOTI organization on a NON-PROFIT basis. With their products, Scouts can get acquainted with technology and JOTA-JOTI. For 2019 Service Kring will be selling nametapes, badge, ebadge kit and Wild Bits.
Make sure you get your order in with plenty of time to receive your materials before your JOTA-JOTI weekend.