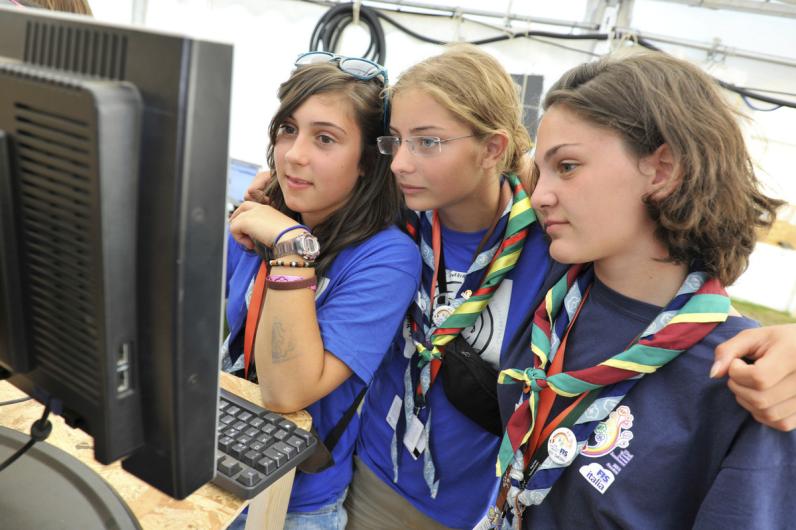 The World JOTA-JOTI team is pleased to continue its work with JOTA-JOTI Partners that play a significant part in supporting JOTA-JOTI around the world.
The JOTA-JOTI Partners for 2021 are ...
JOTI Radio is the online radio station for JOTA-JOTI.
During JOTA-JOTI the team from JOTI Radio will be broadcasting online. They will be broadcasting a variety of music and chat. 'Tune in' for your soundtrack for JOTA-
JOTI.
Many JOTA-JOTI locations listen to JOTI Radio throughout their weekend. You can contact them to request a song ask for a shout out.
Make sure you have speakers at your JOTA-JOTI event so that you can listen to the JOTA-JOTI 'soundtrack'.
ScoutLink enables you to take part in JOTA-JOTI online

ScoutLink aims to connect Scouts and Guides from all over the world. The four main ScoutLink services are IRC (text chat), TeamSpeak (voice chat), Discourse (forum) and Minecraft.
Although the busiest time of the year for ScoutLink is during JOTA-JOTI, they are online every day of the year. You can chat to Scouts and Guides of all ages worldwide, discover new cultures, learn new languages, and make new friends, as well as finding fresh ideas for camps, scout meetings, and your international programme!
As ScoutLink is available all year, there is no reason to wait until the JOTA-JOTI weekend to find out more and become familiar with the ScoutLink.