Ready for an amazing digital and radio Jamboree? JOTA-JOTI 2022 promises to be the best ever, with an improved digital & offline experience for participants around the world.

With so many opportunities to learn, play and connect with others, we're here to help guide your experience in a new way!

While you wait patiently for the programme to be announced, have a sneak peek and build your own JOTA-JOTI "meal" from a varied buffet of activity sections in the JOTA-JOTI Menu: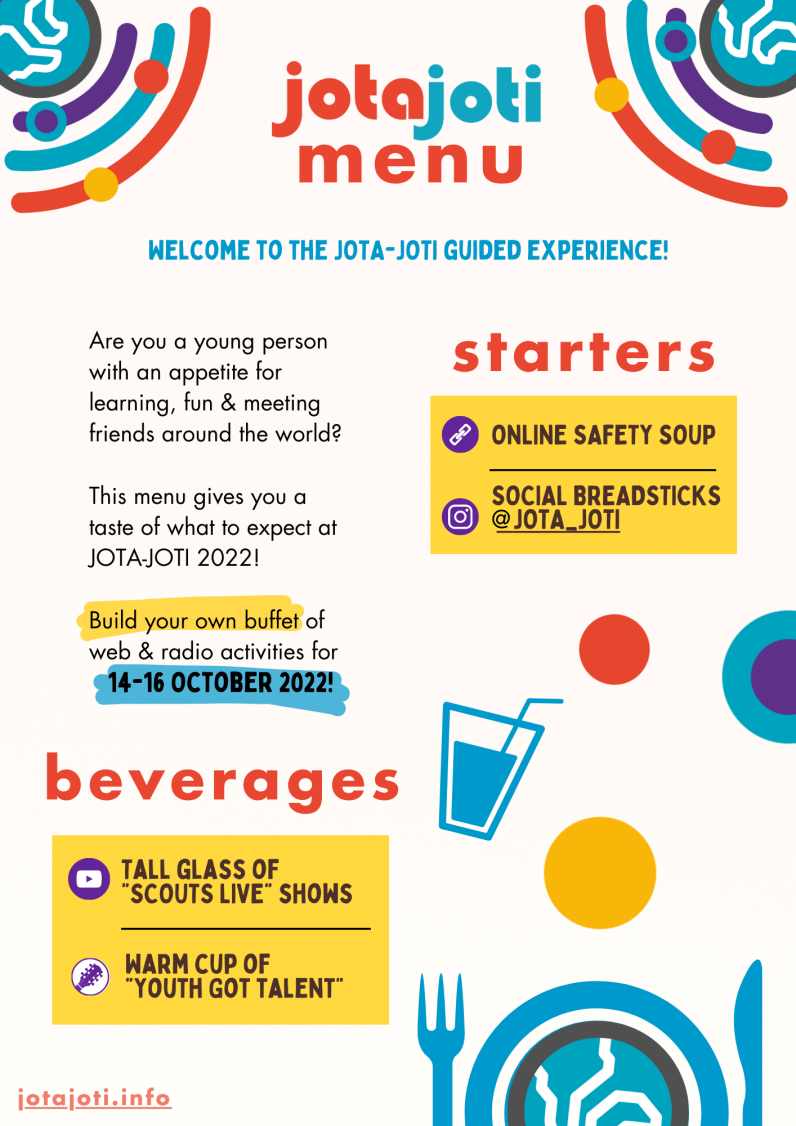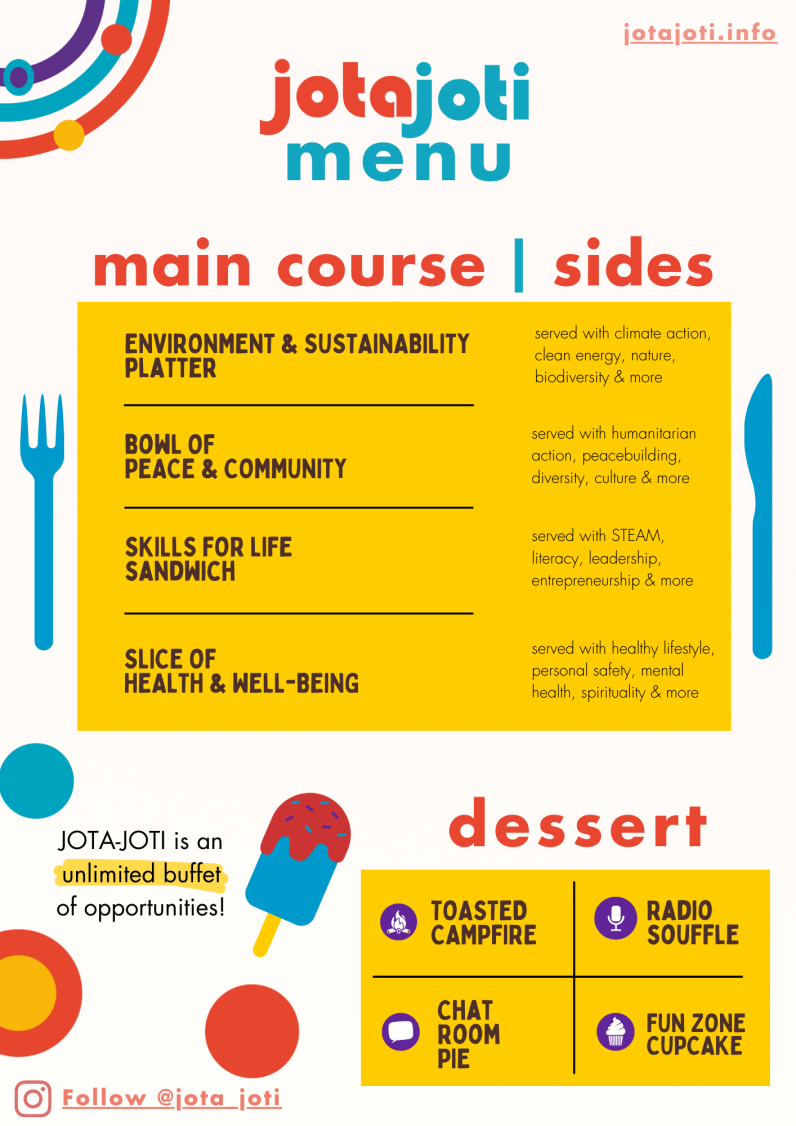 What we can tell you now is to expect many crowd favourites to return in new & improved ways, like the Fun Zone, Scouts Live! with talent shows, global campfires, chat rooms, and amateur radio. Then, for building knowledge and skills, you can expect to access sessions related to four main areas: Environment & Sustainability, Peace & Community, Life Skills, and Health & Well-being.

The objective for this year's JOTA-JOTI is to deliver a digital & radio jamboree with meaningful experiences and new knowledge for everyone - young people and adults - in a fun, safe, accessible, and inclusive way.