Registering for a JOTA-JOTI account is a simple process and is completed in just a few steps.
Step 1 - Click the "Register Now" or "Sign-up/Log in"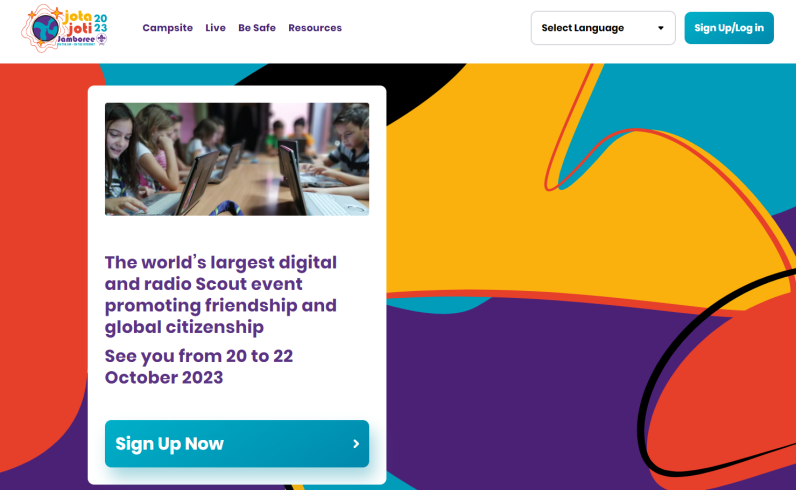 Step 2 - Log in or register for a Scout.org account
If you already have a Scout.org website account, you can log in and skip to Step 4. If you do not have a Scout.org account, click the "Register" link.
You must be over 13 years old to register on the Scout.org website, if you are under 13, an adult must register and add you afterwards.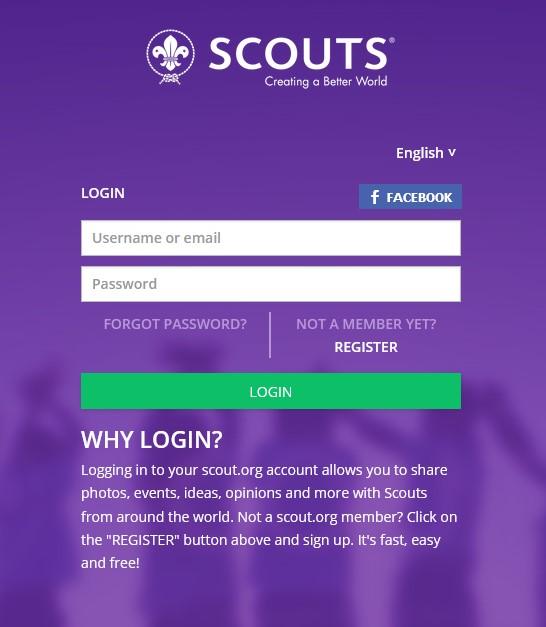 Step 3 - Personal information
Complete your personal details, making sure you accept the Terms and Conditions.
JOTA-JOTI is open to everyone, so if you are not a Scout, make sure you do not tick the "I'm Scout" box.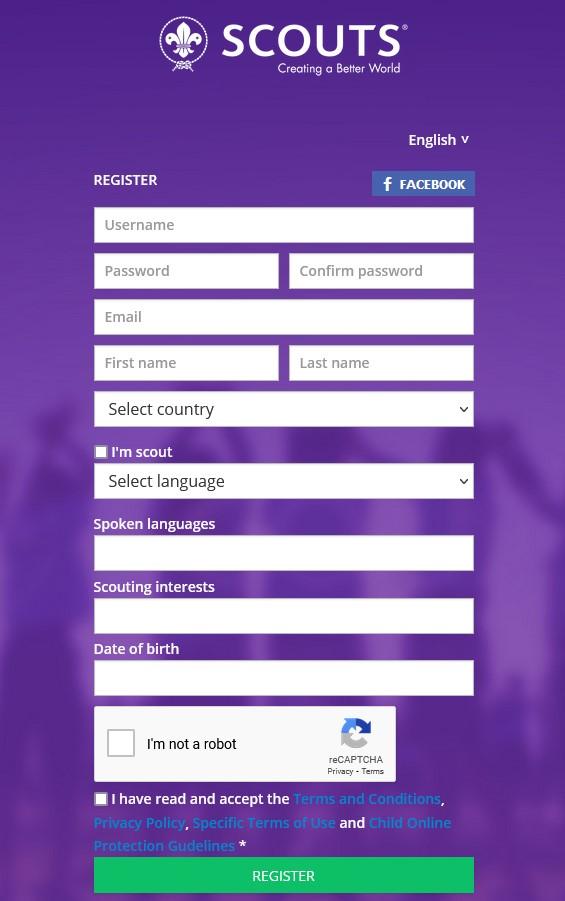 Once you have clicked "REGISTER" you will receive an email with a link to confirm your registration.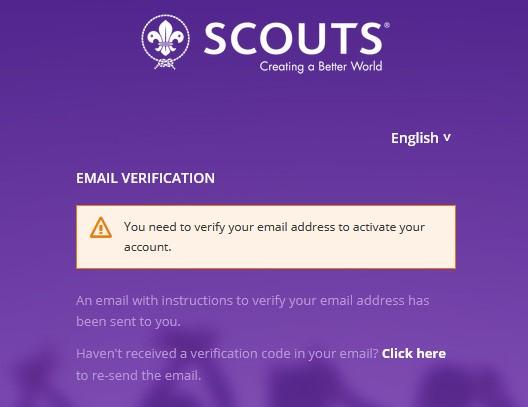 Step 4 - JOTA-JOTI personal registration
When you return to the JOTA-JOTI website, you will be presented with the option of registering as a participant or registering on behalf of a child.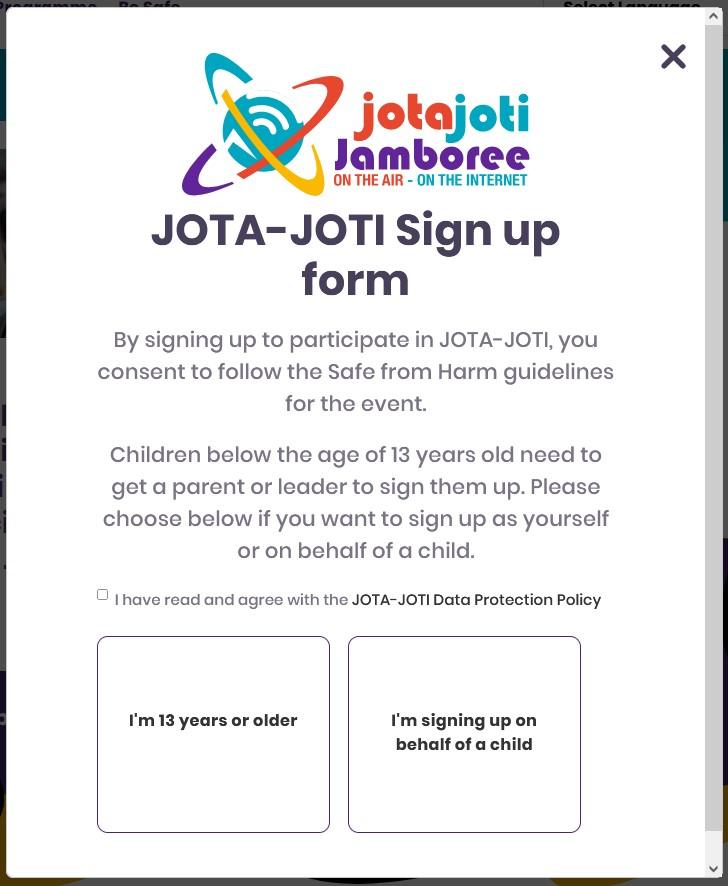 If you are registering for yourself, click the "I'm 13 years or older" button and select you age group from the drop down.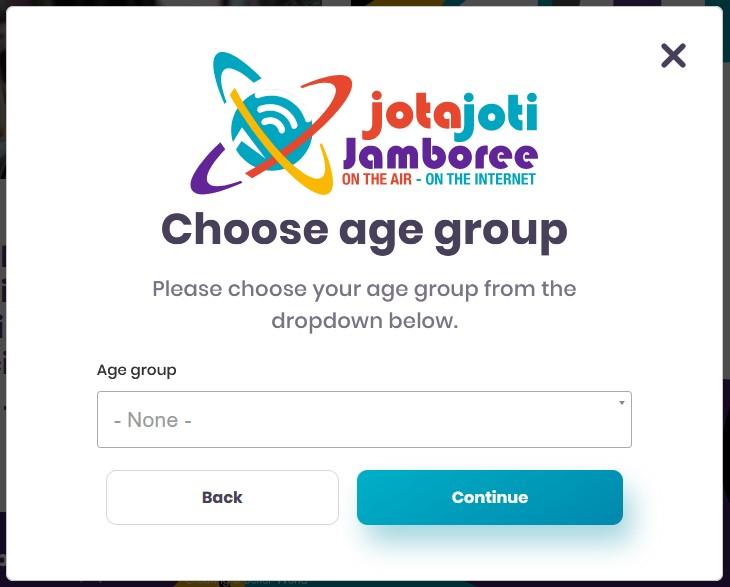 Click continue to complete your registration.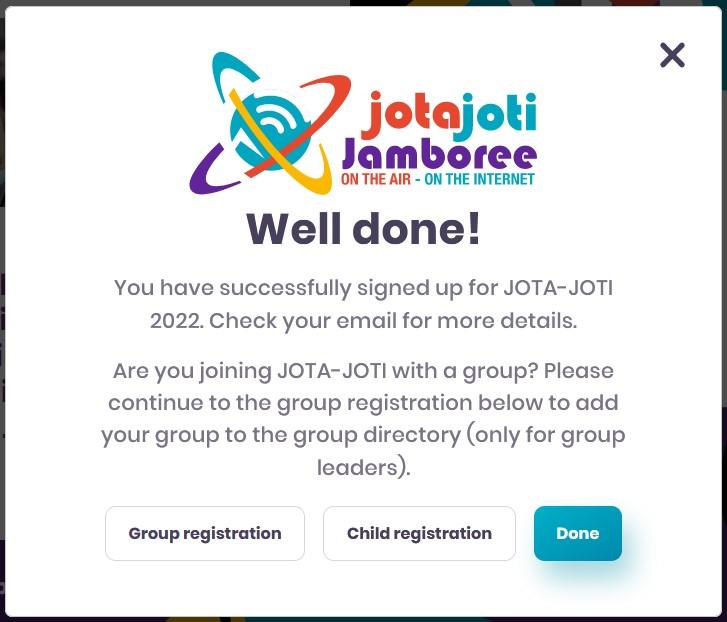 If you are only registering for yourself, click the "Done" button. If not, you can now register as a group or add a child to your registration.
For group registrations continue to Step 5, to add a child proceed to Step 6.
Step 5 - Group registration
Registering a group shows just how big JOTA-JOTI is around the world.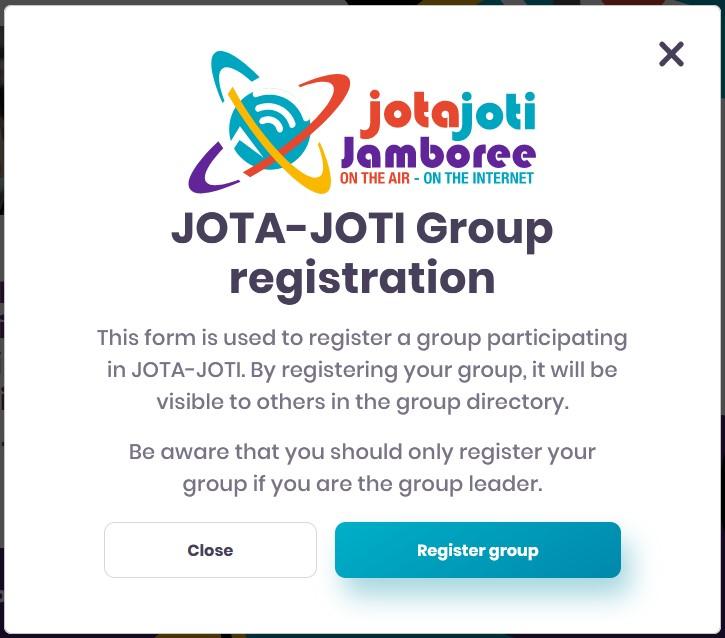 Complete the Group information below and click the "Continue" button once ready.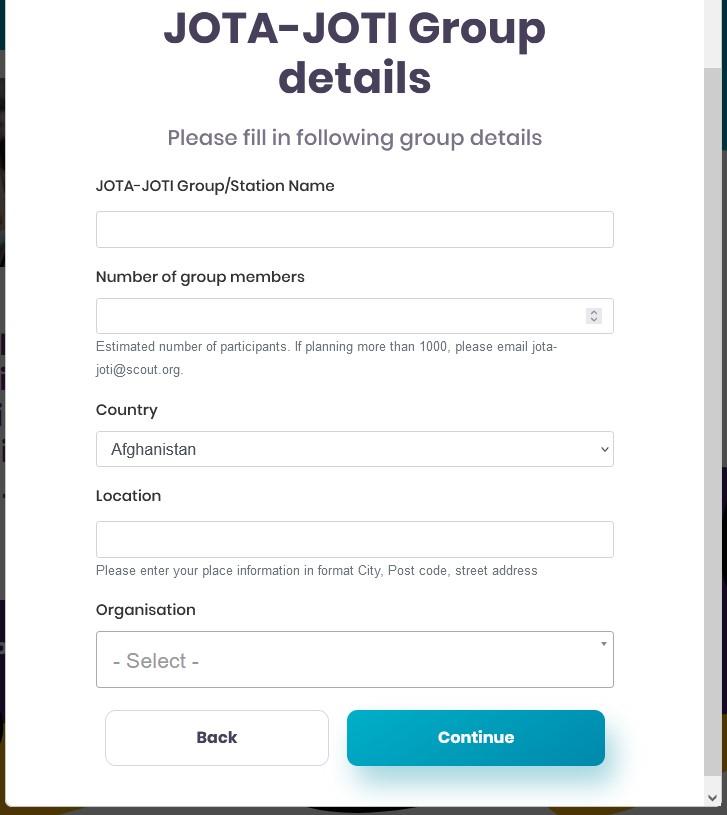 Add your groups social media and contact details, then once ready click "Continue"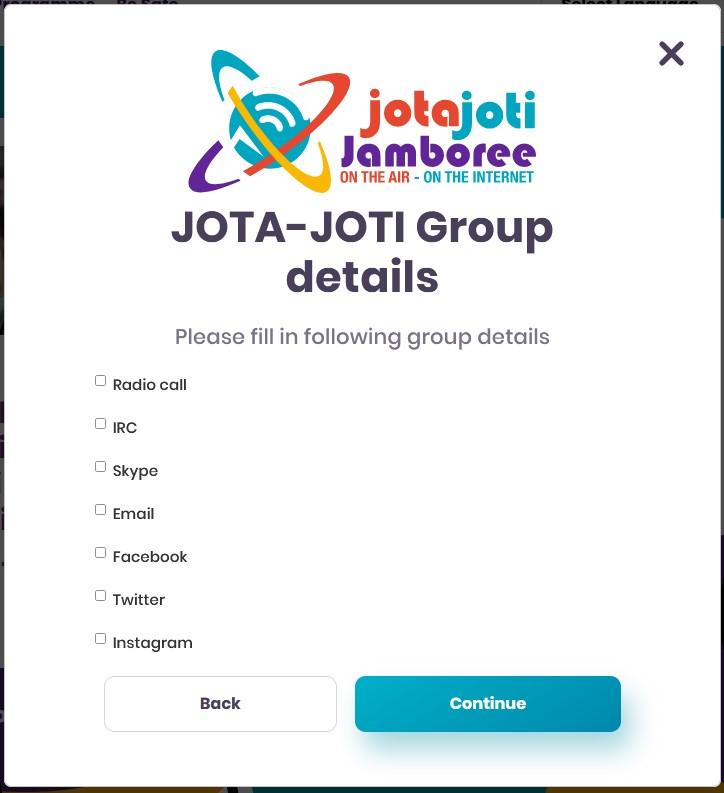 Step 6 - Registering a child
Participants aged 12 and younger, need to be registered by an adult.
Enter the child's details below and once ready, click "Continue"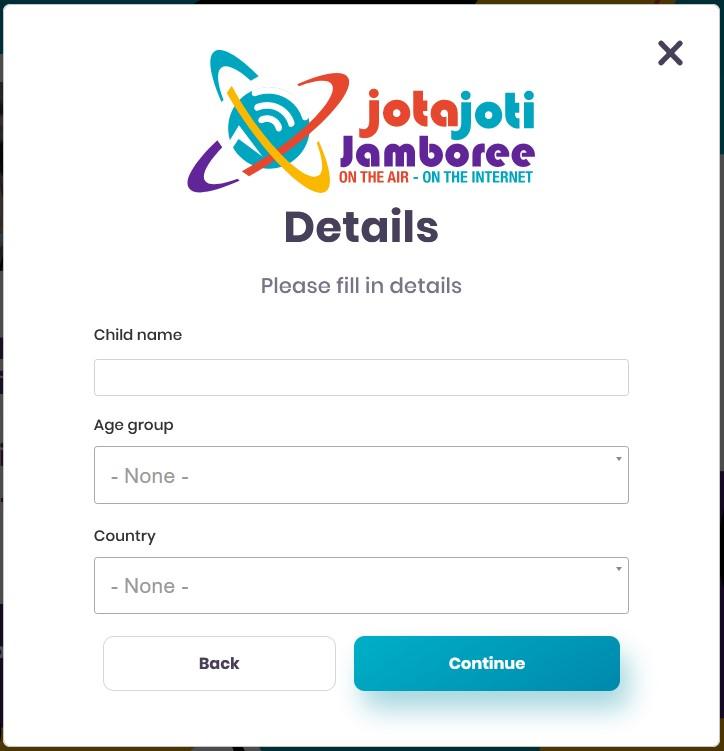 If you have any problems completing registration or require other help or support, please visit https://support.jotajoti.info where we have a number of FAQs